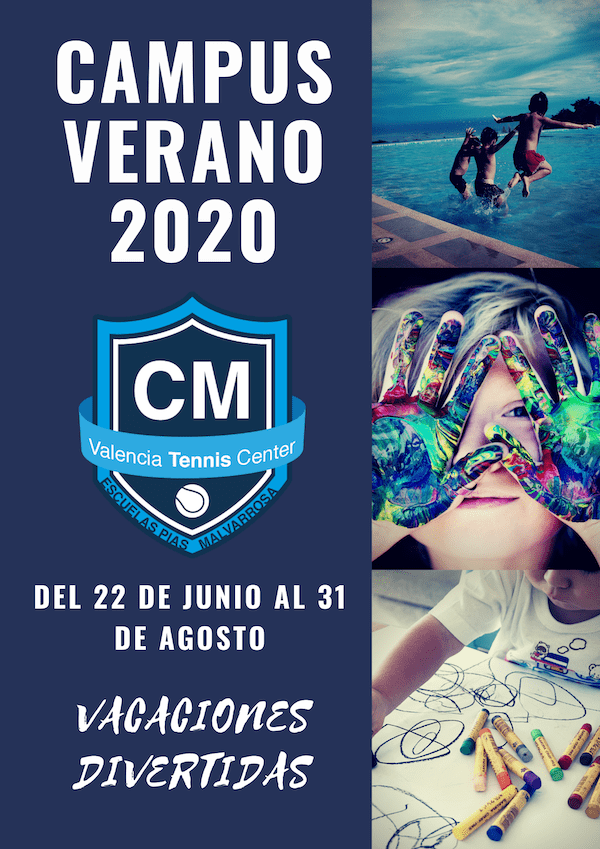 Holidays in Spain with children, enjoying sun, sea and tennis all together? Why not? At CM Valencia Tennis Center, we present to your attention a great plan for your children for this summer — a Children's Summer tennis Camp. Every morning from 9:00 to 13:00 children from 3 to 15 years old can spend a sports morning with friends in our club. They will have fun tennis and paddle trainings and all kind of active games, as well as interesting activities, language learning and creative activities. We promise you that your children will spend their best summer with us!
Three camp options:
Camp Tennis/Padel (where more attention is paid to a particular sport)
Competition camp (for pre-competition level children): prices
The Multisport camp is suitable for children from 3 to 12 years old who like sports and outdoor games.
Every morning, children will play tennis and padel. After that, the children switch to multi-sport training: gymnastics, ball games, dancing, and so on. Between lessons, children will rest and eat. And towards the end of the morning camp, in the hottest hours of the day, children will go inside and do some creative activities and language learning.
Schedule
Monday to Friday 9:00 – 13:00
8:45 a 9:15h: welcome time and dividing into groups
9:30 a 10:30h: tennis/paddle
10:30 a 11:00h: brunch
11:00 a 12:00h: multisport
12:00 a 13:00h: creative activities, painting, languages, homework
The camp is suitable for children from 9 to 18 years old who have experience playing tennis and / or paddle, and who want to devote more time and attention to this sport and fitness as well.
Schedule
Monday to Friday 9:00 to 13:00h.
2 hours tennis / padel
1 hour fitness